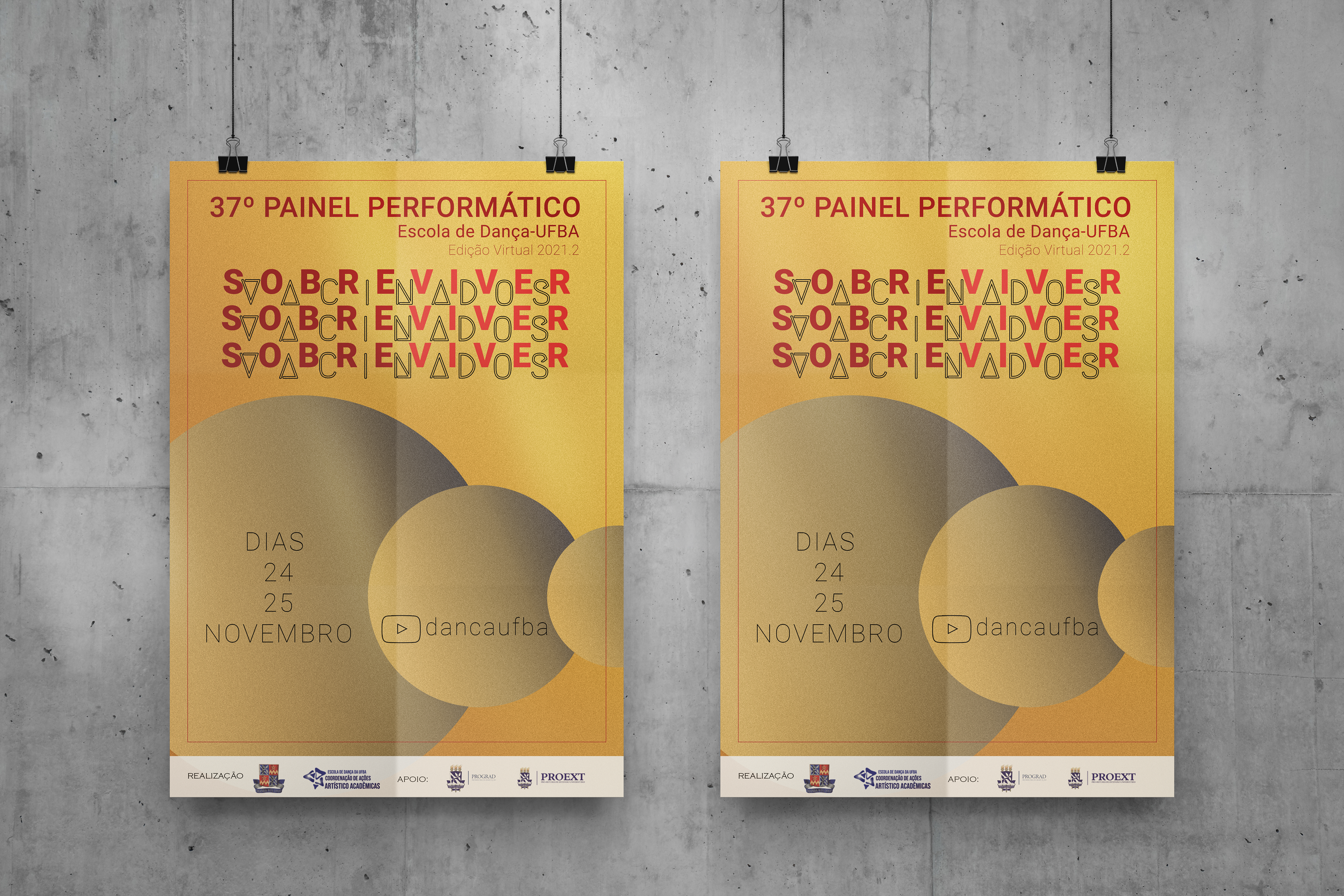 The Federal University of Bahia needed a visual identity for the thirty-seventh edition of the Performative Panel of the School of Dance that had as theme of this edition "Sobreviver Vacinados" (surviving vaccinated). In this case I developed the entire visual identity for the project and applied it to more than 30 pieces, including thumbnails, instagram cards, backgrounds for youtube broadcasts and motion design pieces.
_______________________________________________________________
A Universidade Federal da Bahia necessitava de uma identidade visual para a trigésima sétima edição do

Painel Performático da Escola de Dança,

que tinha como tema dessa edição "Sobreviver Vacinados". Nesse caso desenvolvi toda a identidade visual do projeto e apliquei em mais de 30 peças, dentre elas, thumbnails, cards de instagram, backgrounds para transmissões do youtube e peças de motion design.